REROS UPS into the great beauty of Xizang limited digital TV
Disaster preparedness center is an important part of information construction, is an important means of prevention disaster, to reduce the loss of information age, the center of the disaster data center construction is the key to carry large data monitoring platform, a reliable power supply and distribution system, bear the important task of data center system and stable operation, and can provide efficient and uninterrupted service 24 hours,The importance of UPS power products relative to the disaster recovery center is obvious.
Recently, REROS UPS power successfully won the bidding for the construction project of the disaster recovery center of digital TV in Lhasa, Tibet, providing reliable power guarantee for Lhasa TV station and contributing to the construction of beautiful Tibet!
According to the customer's requirements, REROS power supply for the emergency center to make a set of solutions of power systems, the scheme adopts REROS high-end power frequency is more than 300 k and above, more than 1000 section 12 v200ah battery, the positive maintenance, double transformation work online, not only ensure the compactness of the layout, and increase the reliability and stability of the machine.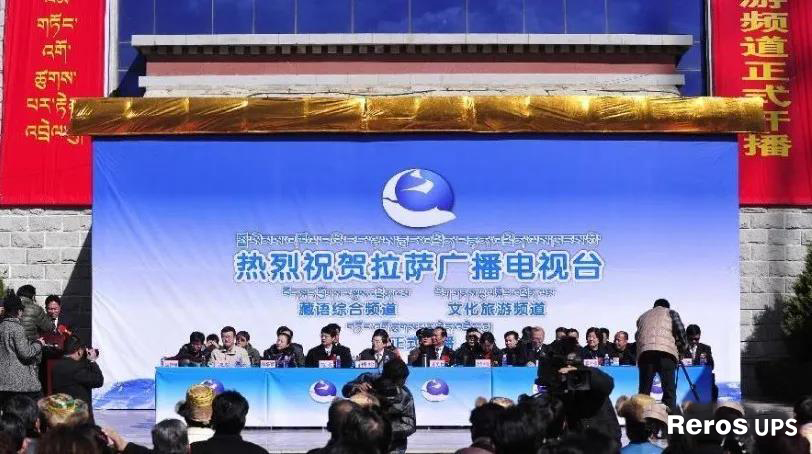 The features of our high-end low frequency UPS:
1. Double - transform on - line technology, using advanced industrial power devices
High performance double DSP processor, full digital high performance double DSP control technology, so that the data processing is accurate and rapid, output performance is more excellent, higher reliability.
2. Standard output isolation transformer
Completely isolated equipment instantly start conflict, solid as a rock, stable and reliable, with good anti-load impact and short circuit protection ability, play a role in the protection of the back end equipment.
3. Layered independent airtight duct and redundant fan design
It has the function of efficient heat dissipation and effective protection under harsh environment. The design of layered independent airtight duct and redundant fan has the function of efficient heat dissipation. The fan adopts the bottom-up air duct to carry out the heat dissipation of modules and the forced air cooling system of the system heat dissipation unit to ensure the heat dissipation effect.
4. Full front maintenance, wall installation
Install against the wall, greatly shorten the machine repair time, save room space, easily reduce room investment.
REROS UPS power always adheres to the business philosophy of "focus, honesty, stability, reliability and perfection", and provides customers with reliable power configuration solutions with better quality products and services.